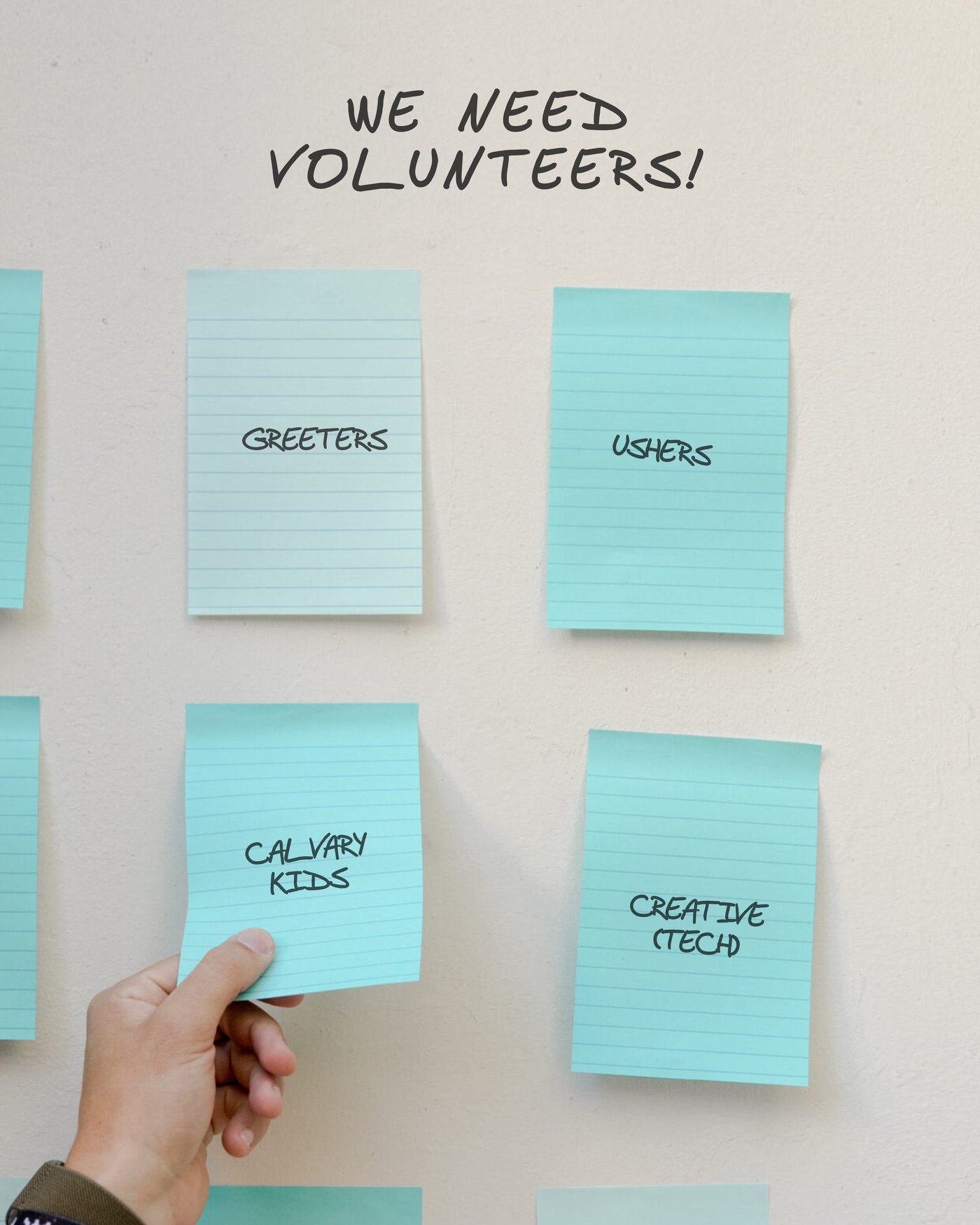 VOLUNTEER OPPORTUNITIES
Hey Calvary!
Listen.... we need you!
We are looking for more volunteers to join our Sunday morning team. Below is a list of opportunities spanning from Children's Ministry - to greeting at the front door - to working in the tech booth behind the scenes...
There are a number of ways we can use your willingness and availability to help as we serve one another from week to week!
If you are interested, please let us know by filling out the form (below) and select the areas you are interested in and we can get you more information!