Calvary Kids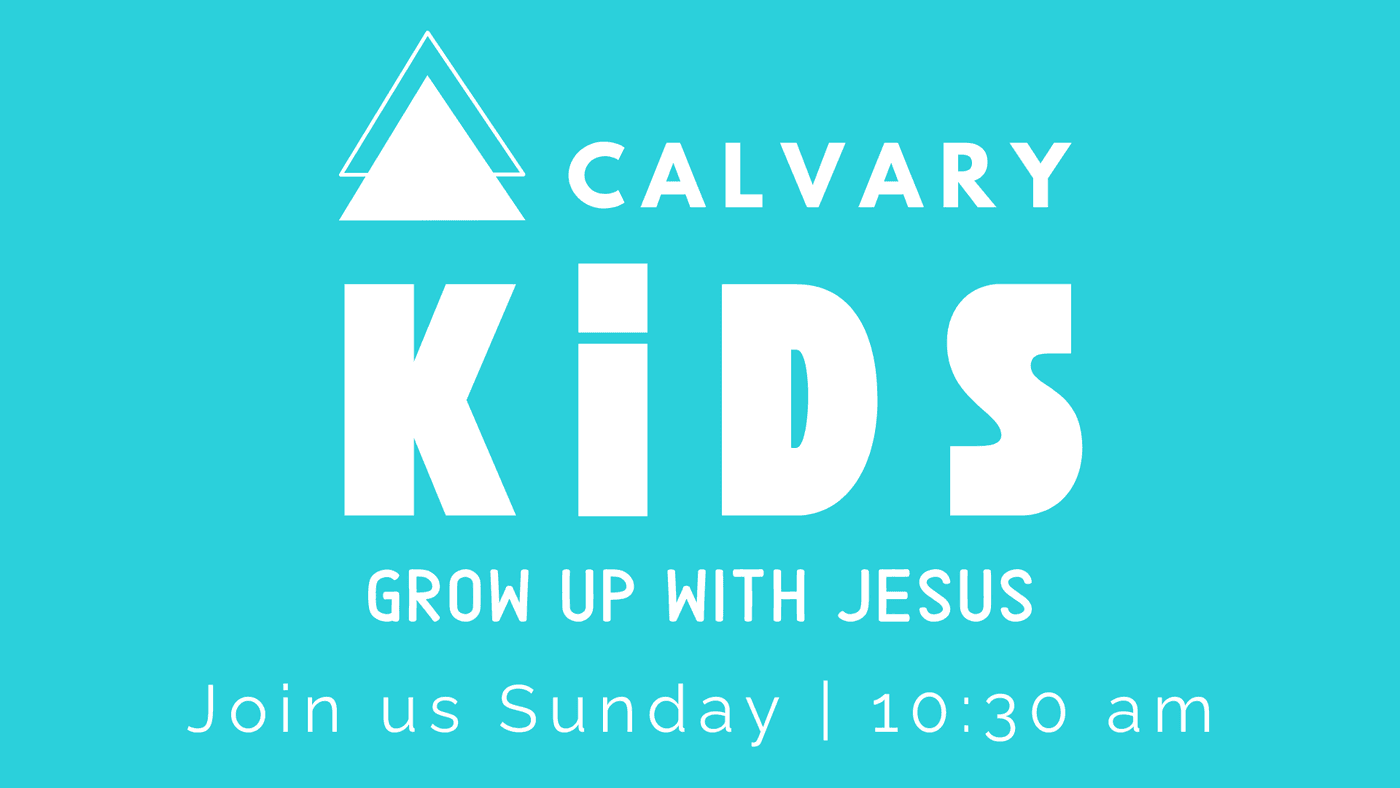 Calvary's ministry to children is uniquely designed for children, pre-school through 5th grade. Through music, age-appropriate teaching, and activities kids are guided toward a personal relationship with Christ. Each Sunday during our gathering we offer preschool and elementary rooms staffed by dedicated, background-checked volunteers who teach, nurture, and love your kids. We also have an available space for parents to take their baby to the nursery with a stream of the service.
We also offer Elementary Bible Quizzing for those interested. Our Bible Quizzers meet at 9:30 am prior to our service. This gives our kids a chance to learn Scripture, have fun, and participate in quiz meets with other Nazarene churches on our district.
Your first visit
Here's what to expect when visiting CalvaryKids for the first time:
First, stop by our main lobby to check-in your child. You may want to arrive a few minutes before service starts to input your families information. Upon checking in for the first time, we will ask for the following personal information (NOTE: We value your privacy and will not share this information with anyone):
Parent/guardian name(s)
Child's name
Child's birthdate
Home address
Phone number
Any special instructions (allergies, special needs) for your children
Your child's safety is our number one priority, and our check-in system helps us to do that!
If you would like to register your child ahead of time, to make check-in easier, you can click the button below.
How check-in works
Before Service: You can check-in your child at the welcome desk. After finding your child's name in the database, you and your child will be given matching name tags that are exclusive to your family and your visit. Your child will need to wear the name tag portion while you hold on to the matching tag.
After Service: After the service is complete, you will return to your child's room and show your tag in order for your child to be released back to you.
Got questions?
If you have further questions concerning our CalvaryKids experience or your upcoming visit with children, simply click the button below and get in touch with us
Interested in Volunteering?
Are you interested in volunteering with CalvaryKids? Use the button below to register for our upcoming Volunteer meeting!