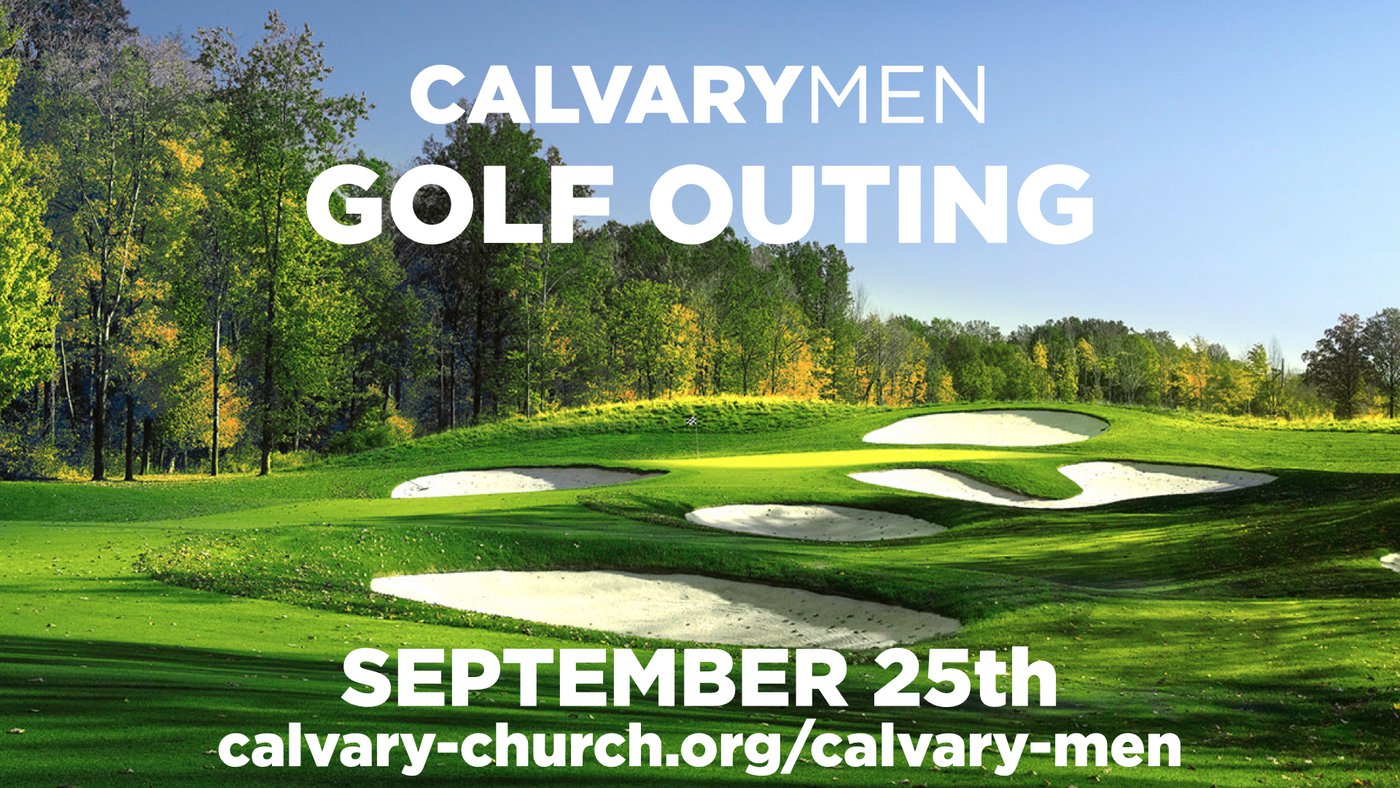 MEN'S GOLF OUTING
Men of Calvary, join us as we relaunch Men's Ministry at Calvary with a fall golf outing. Saturday, September 25th we will gather in the morning for a round of golf. If you are interested in joining us, please sign up so we can reserve the proper amount of spaces. We are working to finalize the location and cost.
It will be in the Northern Virginia area and the cost looks to be ~$60 or so for 18 holes.
We will update those who sign up with more information in the next few weeks!