Upcoming Events at Calvary!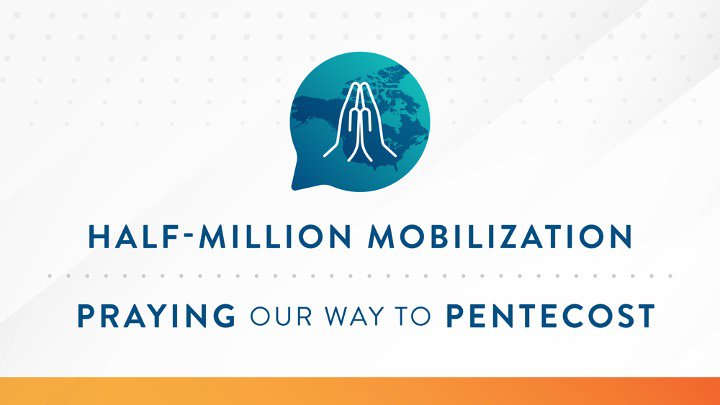 Praying our way to Pentecost | Tuesday Evenings 7 PM
Join us on Tuesday evenings, beginning April 26th at 7 PM via Zoom for an all-church prayer meeting. We will meet each Tuesday leading up to Pentecost Sunday, June 5th where we will culminate our time in prayer as we join our brothers and sisters in the Church of the Nazarene as we pray for revival and renewal in our local churches and USA/Canada region.
Zoom link is available in the e-news.
Meeting ID: 898 1176 8041
Passcode: 911969
This Summer at Calvary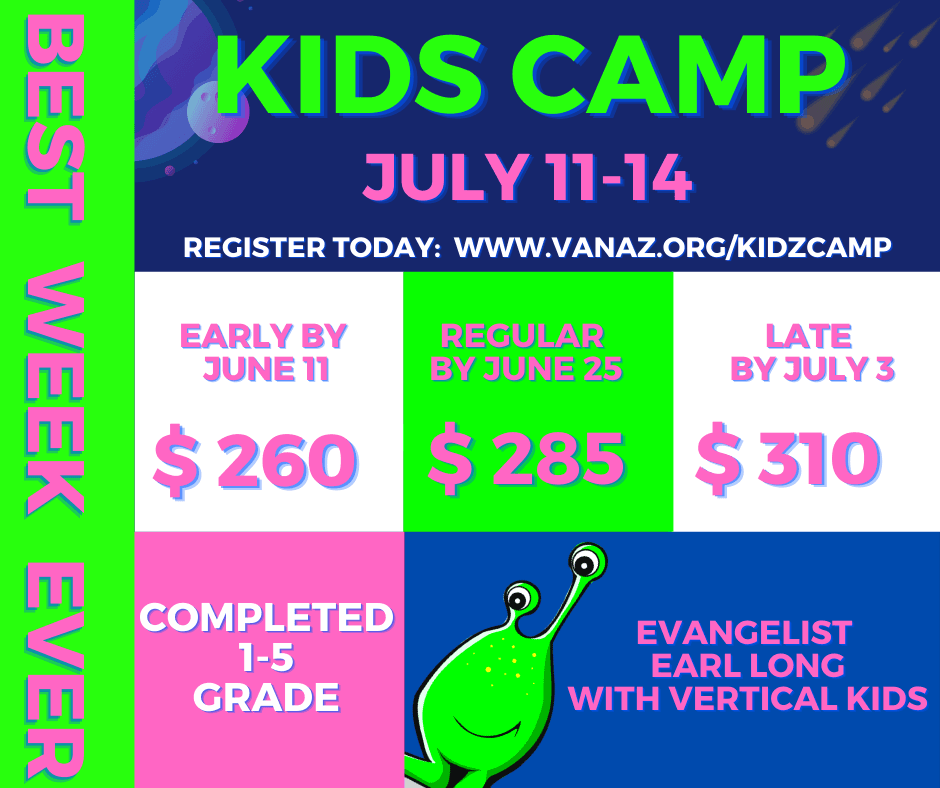 Join us for "THE BEST WEEK EVER" - District Kidz Camp| July 11th - July 14th
Join us at the district campgrounds for our Virginia District Kidz Camp on July 11th - July 14th.
Students who have completed grades 1-5 are invited to join us
for a week specifically designed for them!
Don't miss out on the summer fun! Register today!
If you have questions, please reach out to Pastor Laura for more
information!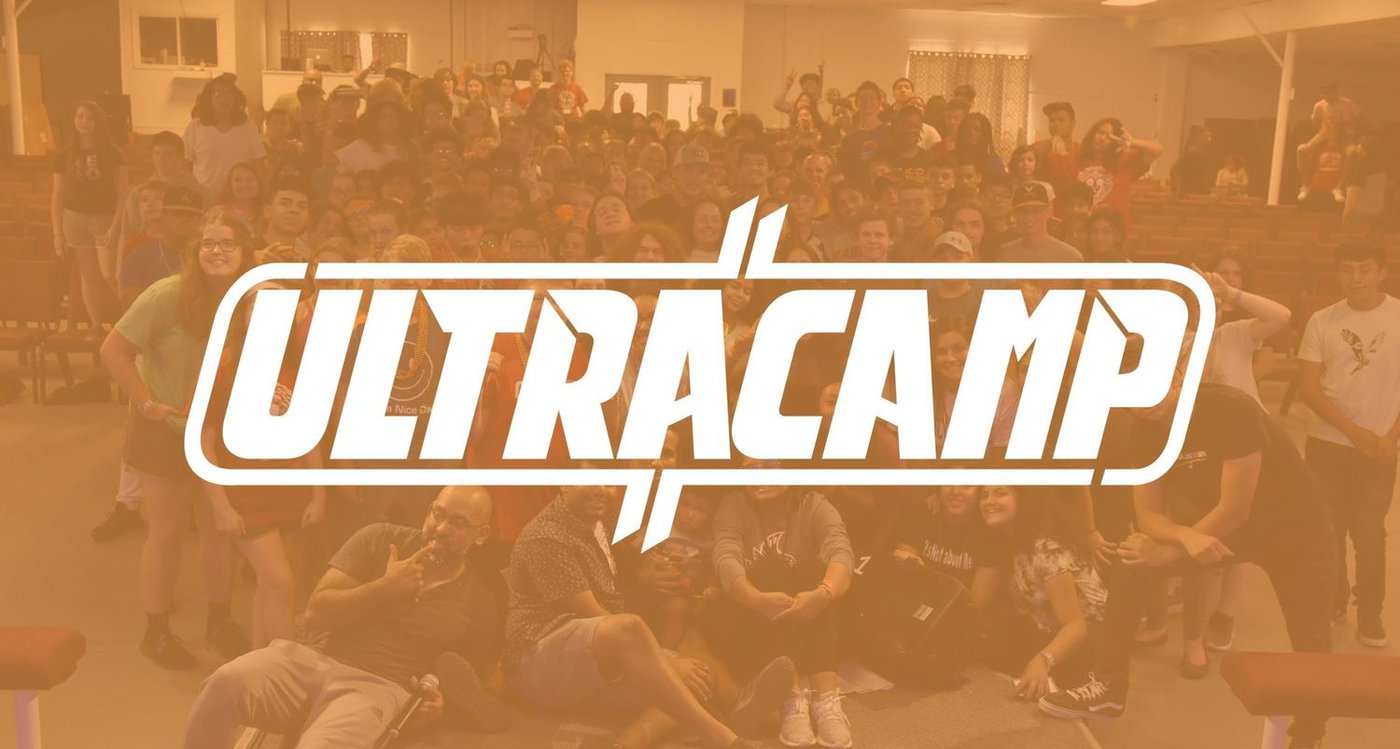 UltraCamp 2022 | July 18th - July 22nd
Calling all CALVARYYouth! Join us this summer at the Virginia District campgrounds.
UltraCamp is a blast with activities, worship, and messages specifically geared toward our teens.
Sign up today!
If you have any questions about camp - contact Pastor Laura for more information!
VACATION BIBLE SCHOOL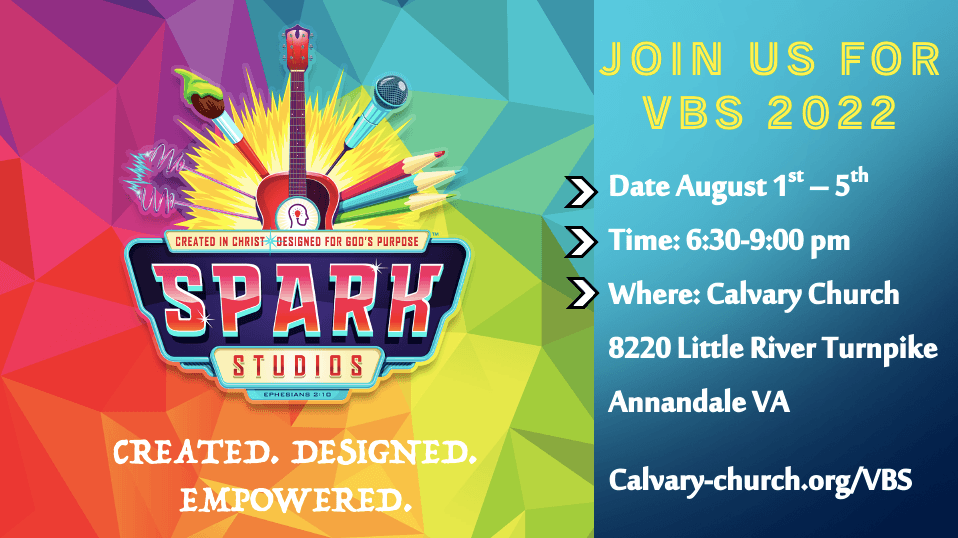 Vacation Bible Scool | August 1st - 5th 6:30 PM - 9:00 PM
This summer our kids will learn that God's creativity didn't stop in Genesis. The Master Artist is working to redeem, reclaim, and transform us–His creation–to the design He planned for us. Kids will see the beautiful truth that they are God's workmanship as they learn to use their talents to bring glory to Him.
Click the button below to learn more about VBS and how you can register and or Volunteer!
Stay Connected - Follow us on Social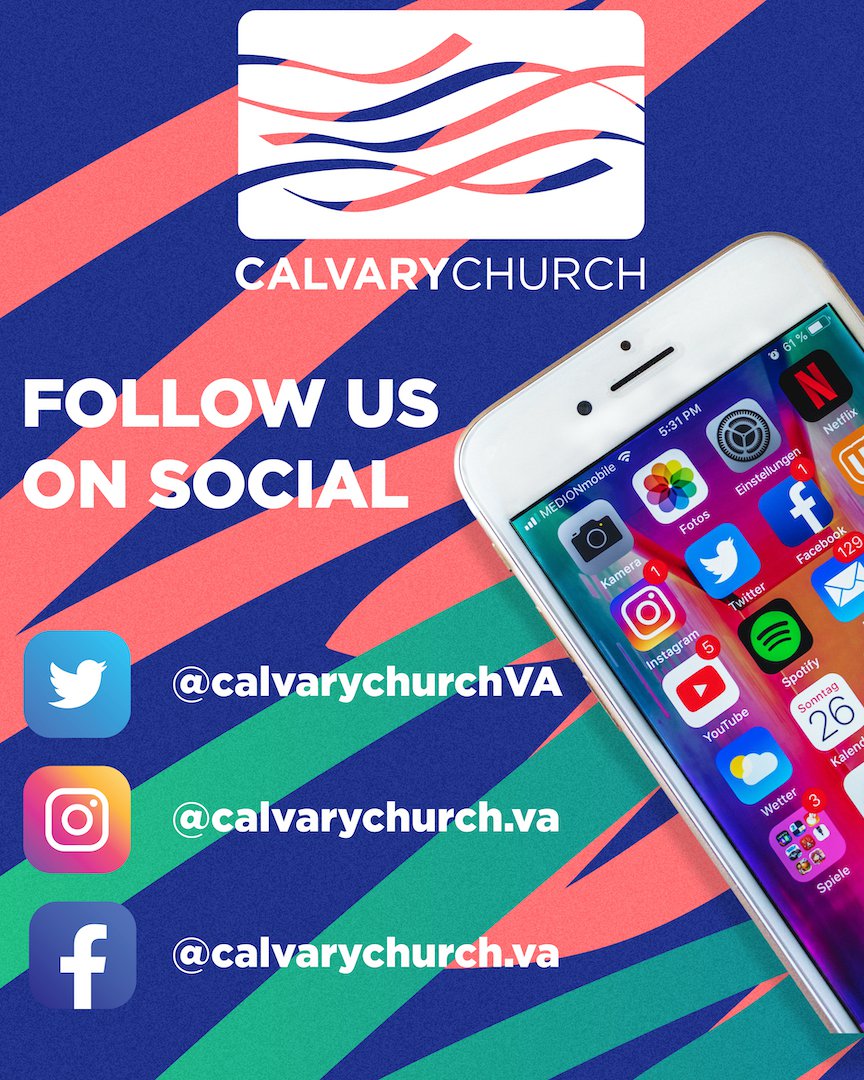 Stay up to date and connect with us on our social media platforms
Twitter: @calvarychurchVA
Facebook: @calvarychurch.va
Instagram: @calvarychurch.va